Auto Body Repair Process: What You Need to Know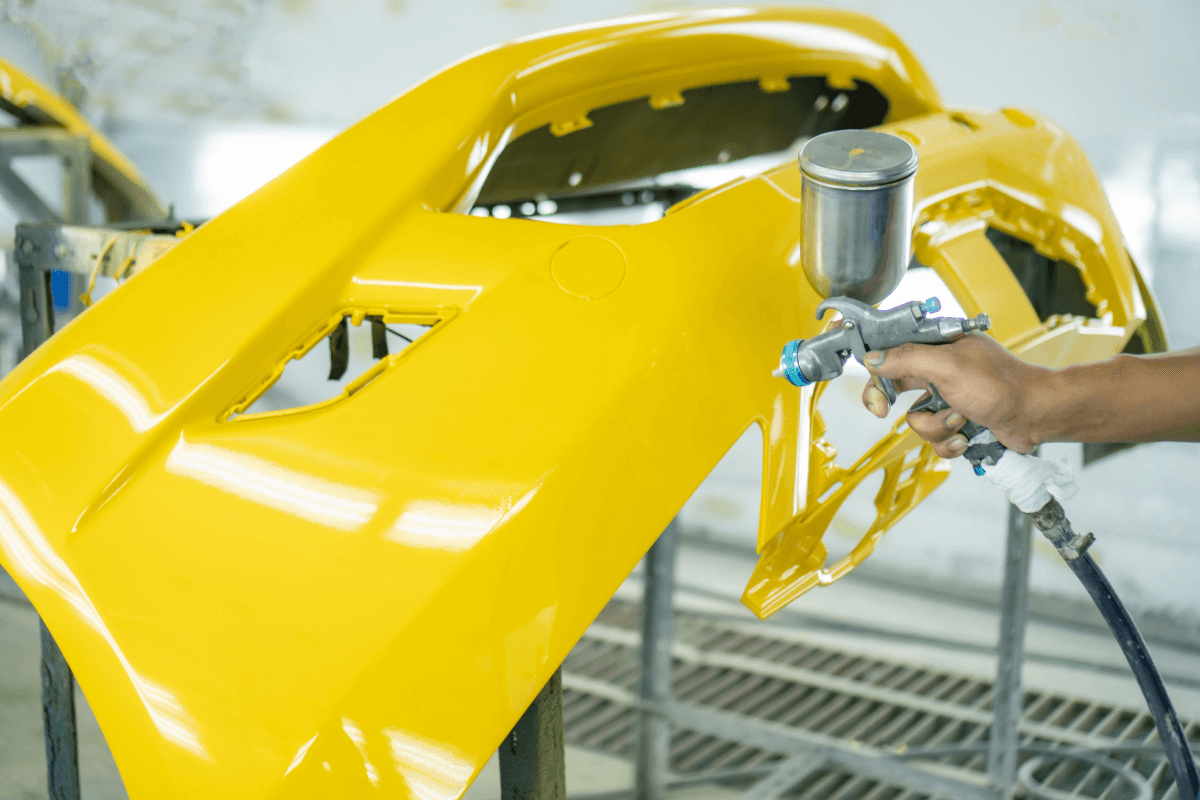 ---
When your vehicle is in a collision, the odds are high that you'll need some kind of repairs done. While the exact process for conducting those repairs will vary depending on the type of damage and even your vehicle's make and model, most auto body shops in Houston follow a similar process for getting your car back to peak driving condition. Keep reading to learn more about our process and how our team of experts will repair your car.
Steps before the Shop
First, it's important to note that the repair process doesn't actually start with us—it starts with you, right at the scene of the accident. If you're physically able, assess the damage to your car as best you can and take photos. Exchange insurance information with any other drivers involved. You'll then need to give a statement of what happened to your insurance company.
Your insurance provider will give you more information regarding how to get your car repaired. In some cases, they will provide you with a few auto body shops to choose from if you want the repairs covered; other times, you'll be able to choose one yourself. Either way, make sure to research your options thoroughly, and only take your car to an experienced, certified mechanic with an excellent reputation for their quality of work.
Getting an Estimate
Once you've selected a shop, you'll need to schedule a time to have your car inspected so that you can get an estimate for the repairs. At Bemer Motor Cars, we accept walk-ins on a daily basis, so if you don't want to wait for an appointment at another shop, you can bring your car to us right away.
We'll perform a thorough visual inspection and diagnostic tests so that we can provide you with an estimate of the repair costs. While we do our best to be accurate with our estimates, please note that damage can often be hidden under exterior parts, and other issues may come to light as we work on your repairs. We'll forward our estimates to your insurance company as well.
We encourage you to get estimates from multiple auto body shops to find one that meets your budget. Simply keep in mind that the cheapest choice is not always the best choice. Often, a slightly higher cost will provide you with more skilled labor and higher-quality parts.
Blueprinting and Teardown
If you decide to have us repair your car, we'll create a blueprint of your car to help us thoroughly examine and repair all parts of the vehicle. We'll take it apart one piece at a time, ensuring that we find all damage from the collision. If we find unexpected damage, we'll let you know and provide you with an updated quote.

Body and Part Repairs
Body damage is very common in a collision, and we often focus on repairing the framework first to ensure it's stable and sturdy. We'll then repair and replace the metal parts of your vehicle as needed. We use an electronic measuring system to ensure that every part is up to factory standards before it's put back onto the vehicle. We'll ensure the wheel alignment, suspension, and all other impacted parts and systems are repaired or replaced as needed.
Reassembling and Refinishing
Finally, we'll get all of the repaired parts back onto the vehicle and prepare it for repainting at our auto body paint shops in Houston. Typically, some level of repainting is necessary after a car is in a collision, and we'll do our best to ensure that the new paint job is a perfect match to your old one. Then, your car will be cleaned, detailed, and returned to you. Contact Bemer Motor Cars today to learn more about our repair process.