Checklist for Buying a Used Vehicle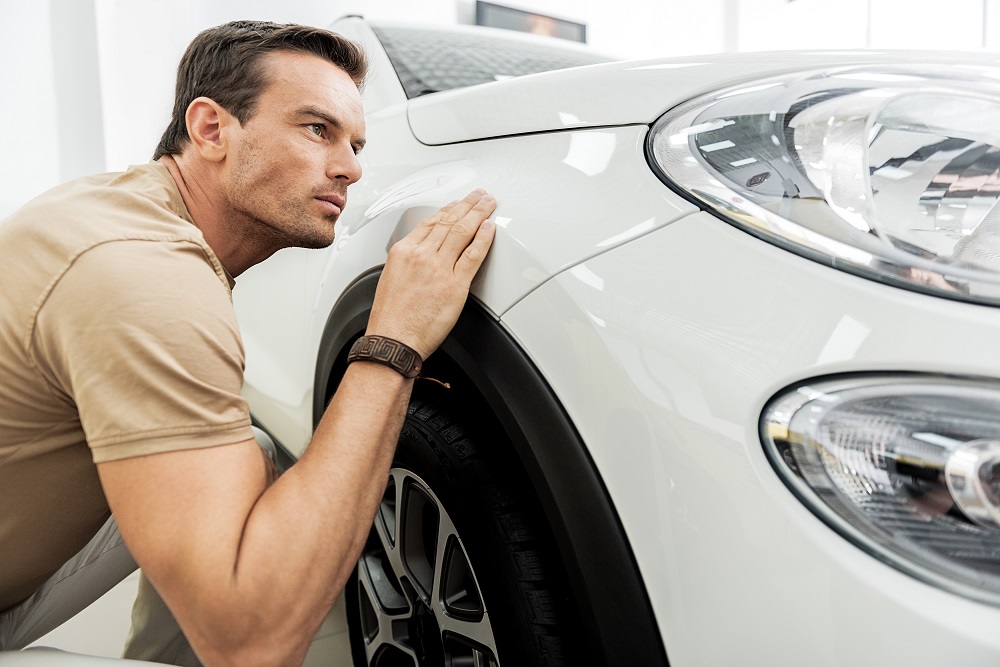 ---
Buying a vehicle can be an exciting time, especially if you're in the market for a used luxury car from a Land Rover dealership. Land Rover makes some of the most advanced and opulent cars on the market, and by purchasing a used Land Rover, you can get the high level of luxury at a dramatically reduced price point. You don't just get a great car when you buy a used Land Rover in Houston. Service, attention to detail, professional repair by trained technicians, and extended warranties are available at the best used Land Rover dealerships.
Fortunately, improved vehicle records and in-depth vehicle histories have taken the sense of riskiness out of used car purchases. Some used Land Rover dealerships even offer certified pre-owned programs that can give consumers confidence that the used cars for sale are in top condition and have been vetted by highly trained technicians. Still, it's incumbent on the buyer to conduct a thorough check of a vehicle prior to purchase, as that attention to detail can mean the difference between smooth coasting after the purchase or a litany of repairs and the bills that go along with them. Keep reading for a checklist of factors to consider when purchasing a used car.
Research Thoroughly
The first step towards a trouble-free used car purchase begins before your step on the lot. Do your research to determine which vehicles would be acceptable for you. Once you determine what type of car you desire, look into any common problems that occurred in that make and model. You can also look at the resale values of those vehicles to get an idea of the range of fair prices. Since vehicles vary greatly, there may be specific checklists for each vehicle, so familiarize yourself with that information as well.
Exterior Checks
Once you've found a potential car to purchase at the dealership, you can conduct a thorough inspection on your own. Start with the exterior. Look at the condition of the body, and check for dents, dings, rust, or corrosion. Make sure the body panels line up properly, as misaligned components could be indicative of a past wreck. Open the doors, hood, and trunk. Examine the depth of tread left on the tires and look for other damage, such as cracking or bulging. Make sure all the lights and signals are functional.
Interior Checks
Once you've completed the exterior inspection, turn your attention to the inside. Look for dirty or damaged seats that have cracks, tears, or heavy soiling. Check the headliner for integrity. Make sure that the controls in the cabin are all intact and work well, including the air-conditioning and heating, signals, interior lights, power windows and door locks, and power seats. Sit in the car to test the comfort of the seats, even the ones that you won't be using often. Use all your senses, including your sense of smell. After all, there's nothing worse than a foul odor in a car that simply won't diminish.

Under the Hood
While you may not be a mechanic, there are a few things you can check under the hood to gauge the condition of the car. Look for worn belts and cracked or perforated hoses. Look at the color of the coolant in the recovery tank to see if it's milky or rusty, as that could be a sign of problems with the cooling system. Make sure the fluid levels have been maintained by checking the oil, checking the transmission fluid, and checking the power steering and brake fluid.
Get a Vehicle History Report
Another step you can perform before deciding to purchase a car is to find the VIN of the vehicle you're considering and use it to get a vehicle history report from one of several online sources. Such a report doesn't just verify mileage and provide details about any wrecks the car was involved in, but it can also provide you with an accurate service and maintenance record. That way you'll know what recommended service tasks have been performed and whether things such as oil changes have been done at the proper intervals.
If you're planning to buy a used car from a Land Rover dealership in Houston, TX, make sure you use this checklist to determine the overall condition of the vehicle prior to purchase. This checklist won't replace a detailed inspection by a trained mechanic, but it can help you weed out less-than-stellar candidates for your money. If you're looking for a quality pre-owned vehicle for sale, visit Bemer Motor Cars today.