Spring Cleaning Tips for Your Audi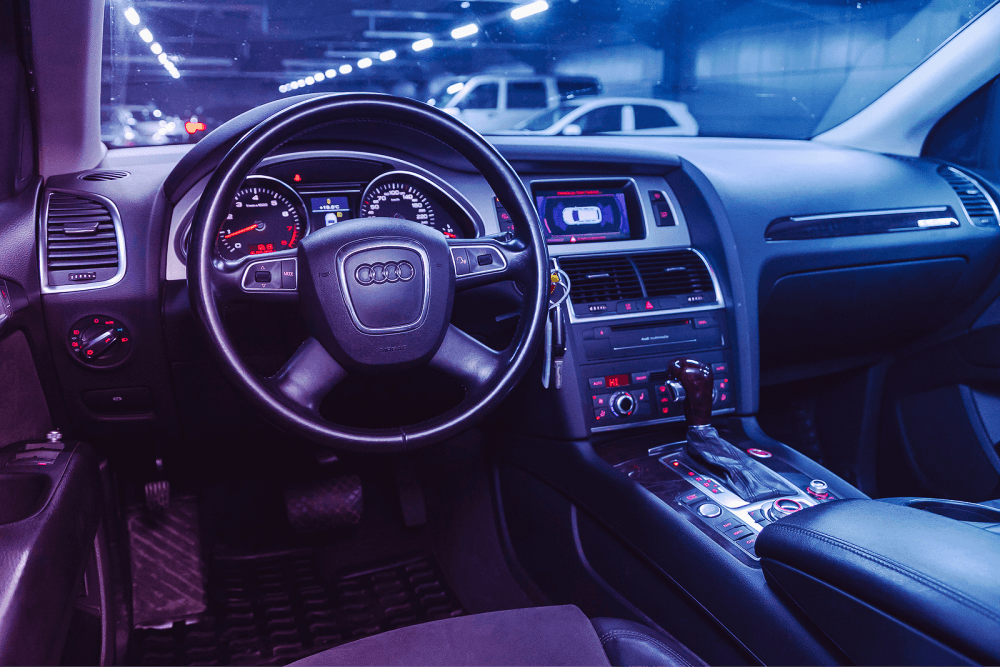 ---
It may not be spring anymore, but many people are still in the mood to get some "spring cleaning" done. If you have the urge to clean, organize, and polish your home, why not take that energy out to the garage or driveway and give your Audi the spring cleaning treatment too? Keep reading to get some Audi cleaning tips from our Audi body shop in Houston.
Use the Right Soap
First, we strongly recommend that you wash your Audi by hand. While automatic car washes are convenient, they tend to be harsh on your car's paint job. (Note that most will have a disclaimer displayed, which says they're not responsible for damage to your car. It should be a concern right away!) So, wash your car by hand, and make sure you're using the right soap.
Kitchen soaps and detergents often have harsh chemicals that can damage your paint job. Find something that's specifically formulated for cleaning your automobile instead.
Follow with a Wax
If you want to protect your Audi's paint job, make sure to follow up that wash with wax. These can easily be applied by hand and can help prevent minor nicks and scratches. As a bonus, they'll give your car an incredible shine that's sure to turn heads.
Clean Out the Inside
A lot of people spend their spring cleaning efforts on clearing out unnecessary items and reorganizing their homes. Bring that energy inside your Audi by pulling out any extra stuff you've been keeping in there. Pull out things you tossed in the trunk months ago but haven't touched since. Clean out the center console, the door pockets, and the area under your seats too. Toss out any trash, take items you don't need in the car back into your house, and reorganize anything you're keeping in your car.
It might be a good time to invest in items like CD organizers (if you still use CDs), a car trash can, and other organizational things that will help keep the inside of your Audi neat and tidy for the rest of the year.
Vacuum the Interior
You don't want your Audi's cabin only to be organized—you want it clean too! Thoroughly vacuuming the inside, getting under the seats and mats, and inside all the nooks and crannies. Just as ants and other bugs can make their way into your home during warmer weather, they can find their way into your car too. So, make sure to keep that car clean and remove any crumbs that might tempt them to crawl in for a ride.

Clean Surfaces with Proper Cleaners
Finally, clean all the surfaces inside your Audi with the right cleaners. An all-purpose cleaner generally works well for the dashboard and console. Be sure to clean out all the small crevices, such as inside cup holders and the spaces around console buttons. If you have leather seats, use a leather treatment solution to clean and polish the upholstery. Wipe down the windows with a general glass cleaner, and your Audi is now just like new, inside and out!
If your Audi needs more than cleaning to get it in peak condition, Bemer Motor Cars offers professional Audi service in Houston, TX.