Which Luxury Car Should You Buy?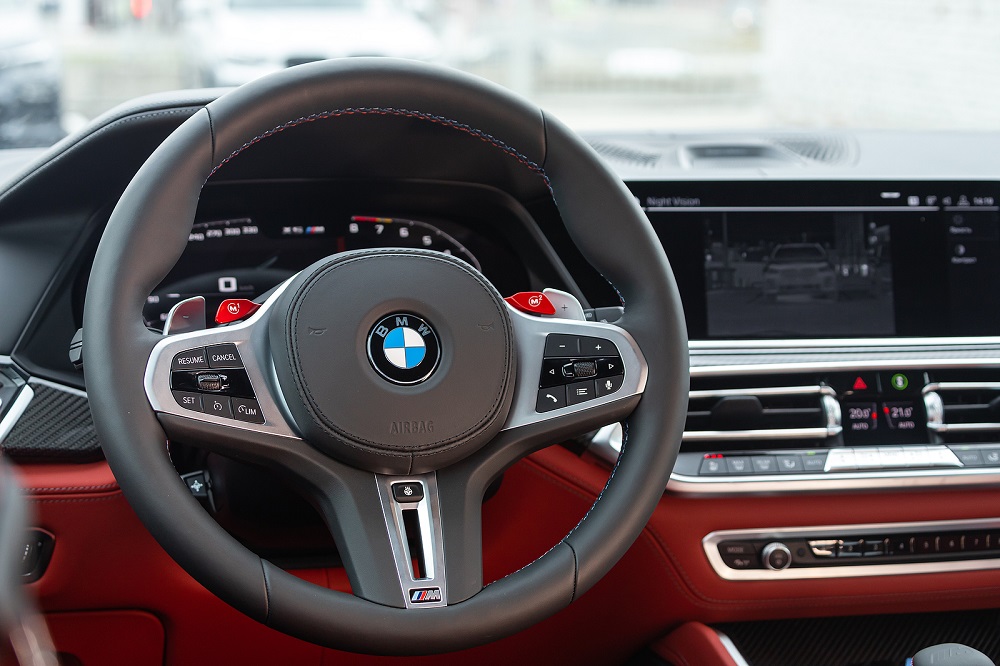 ---
With more and more "luxury" vehicles on the road these days, the market for high-end cars can seem crowded and overwhelming. But if the idea of owning a car that's a cut above the competition appeals to you, here's a brief look at the strengths of the top luxury brands and what you can expect from them.

BMW
BMW has been and always will be the "Ultimate Driving Machine." Their name recognition is one of the strongest in the industry and universally communicates prestige and style. BMW sets the standard year after year for delivering performance and a great driving experience. Also, BMW provides the following:
A wide range of high-performance power trains and engines, including a unique, smooth inline six-cylinder engine that's especially popular in the 3 Series and X5.
Exceptional turbocharged engines in every model that increase power without sacrificing fuel economy.
Precisely engineered rear-wheel drive on all models, providing better balance, response, and handling than front-wheel-drive competitors.
Nearly 350 dealerships across the United States. Finding the exact car you're looking for is easier than ever, but so is finding financing and skilled service technicians.
Free scheduled maintenance for the first three years or 36,000 miles.
A CPO program that makes buying a pre-owned BMW for sale in Houston practically as good as purchasing a new BMW.
Audi
Audi is a proud member of the Volkswagen Group of automobiles, including other prestigious brands like Porsche, Bentley, Lamborghini, and Bugatti. The Volkswagon Group of luxury vehicles shares features across brands; for example, the Audi A3's platform and powertrains are close cousins with the VW Golf, and the Audi Q7 and the Porsche Cayenne share much of the same DNA. Owners love the fact that Audis are fun to drive and are built to be driven hard. They also enjoy the following:
The Quattro all-wheel-drive system offers legendary performance and handling.
The latest technology. Audi has a reputation for being an early adopter of the latest innovations.
An extensive and growing lineup of electric vehicles that offer green technology as well as performance.
A lower price point. In general, Audis cost less than many of their luxury competitors.
A generous CPO program gives buyers of used Audis confidence in a great car at a great price.
Mercedes-Benz
Mercedes consistently appears at the top of everyone's list for favorite luxury car brands because they offer exceptional vehicles year after year after year. Almost no other auto manufacturer can claim such a steady reputation for quality, performance, engineering, and style. There's no denying that a Mercedes is a status symbol, but prestige isn't all you get. When you drive home a Mercedes, you also enjoy the following:
A massive lineup of vehicles that span the spectrums of both purpose and price. Whatever your vehicle needs, you can find a Mercedes that's right for you.
An incredible selection of options. If you can think of it, Mercedes probably offers it to make your driving experience more enjoyable.
What makes a fantastic Mercedes better? AMG. The AMG division takes the finest Mercedes cars and makes them even more luxurious and more high performance.
Unsurpassed technology and safety innovations. Mercedes' autos rank best in class for safety and regularly lead the way in tech innovations.
Find the Car that's Right for You
Come into Bemer Motor Cars today. We specialize in luxury automobiles, and we'll help you choose the brand and model that's right for you. We're an Audi, Mercedes, and BMW dealership in Houston with an exceptional selection and superior customer service. Find your next luxury car Bemer Motor Cars.